For nearly two decades Dan and Dawn have navigated their journey in polyamory by being proactive, insightful and analytical. Early on, there was very little information or resources available, so the adventure required them to learn from their mistakes as well as their successes. Each have multiple partners and have a history of polyamory relationships lasting multiple years. They have put the time and thought into creating a "toolkit" of knowledge others can implement to help their relationships survive and thrive. Dan and Dawn write in an anecdotal, conversational style that is easy to absorb and use.
New! Audiobook edition! (Spotify, Amazon, many others)
When we started our power exchange relationship, we didn't have many models for it. We didn't know people in the lifestyle. We hadn't tried this type of relationship before. We both came into it with emotional burdens and trauma. And in spite of that, we were able to consciously design a power exchange relationship that helps us both grow, brings us closer emotionally, helps us heal some of those hurts, and fulfills our deep desires.
The tools we share in this book are ones that have worked for us over the last twenty years. We hope some of them will help you avoid pitfalls we stumbled into. Some of them may be right for you, or for your partner(s), and some of them may not. Like going clothes shopping, we invite you to try everything on; and if it doesn't fit, leave it on the rack.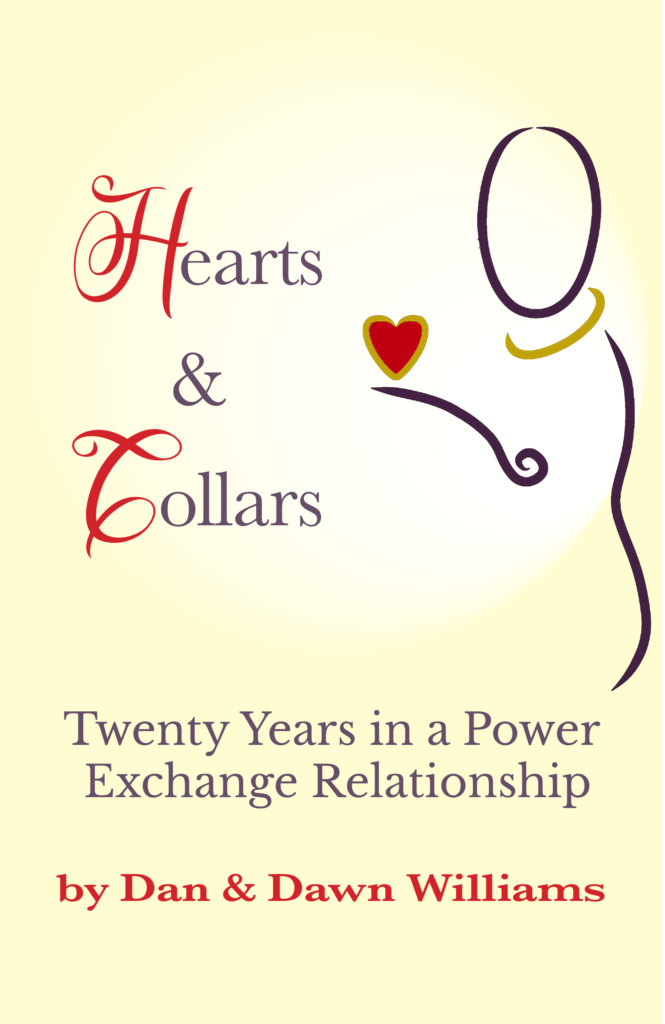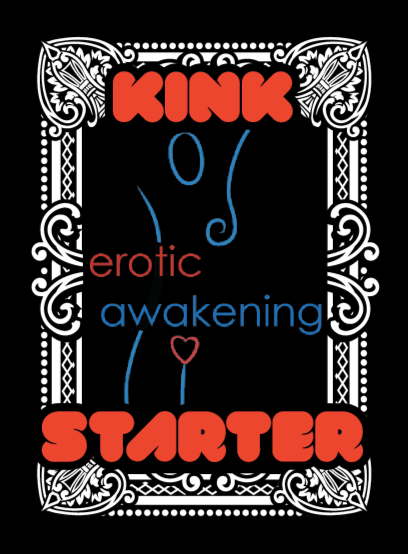 Stuck in a rut? Have a hard time coming up with creative ideas? Or just want to explore some new things in your new or existing relationships?

Kink Starter can help improve your negotiation skills, get your juices flowing, spice up your kinky sex life and more!
Kink Starter is a deck of 72 playing cards that is divided into four different categories. The first three – erotic scenes, sexy implements, and hot accessories – will help set your imagination free to explore a world of erotic fun. The fourth category sets the 'tone', from soft and romantic to hard core action.
Realizing that you are polyamorous can be a wonderful insight. It may feel like a solution to a long term feeling that you never fit in with monogamous models. Or it could have been a 'team decision' that you have more than enough love to include others. Or perhaps it is something you've known from the moment you started to be interested in romance. This book is about finding other people who share your view of polyamory is and want to share it with you.After all, just because you identify as polyamorous doesn't mean the poly world suddenly opens up and people are climbing over themselves saying "Me too, let's be some combination of multiple loving humans together!". Instead, the challenge of finding like minded people, connecting with people, communicating your interest and desires, and simply beginning dating are not only still present for polyamorous people, but for some of us, even more challenging than a monogamous path.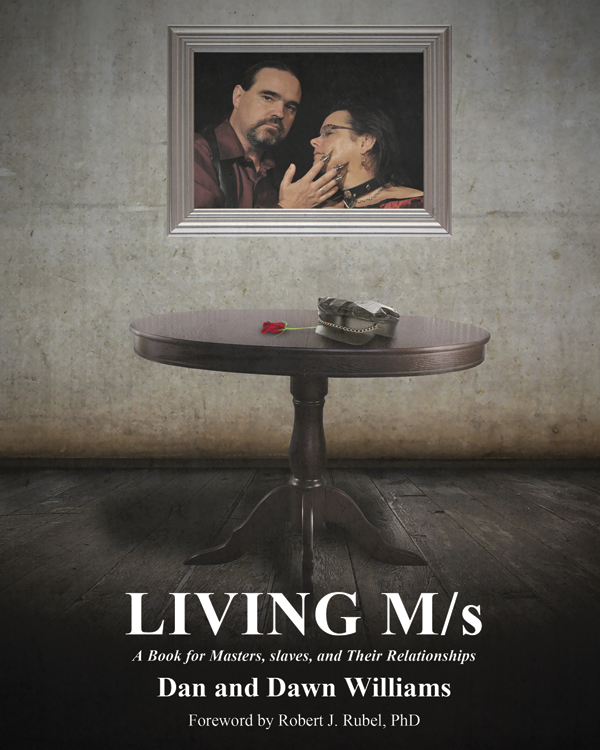 This book is a valuable resource for those interested in real-time Total Power Exchange Relationships. Dan and dawn share the reality behind the lifestyle that so many only fantasize about.

This is a book based on the experience of a couple, who has been living together as Master and slave for well over a decade and covers such topics as: challenges of living as a M/s couple; building your own M/s dynamic; changing terminology; the communities of M/s and BDSM and how they dance together (and apart); styles of D/s and M/s; Ms and polyamory; leather; orchestrating situations with multiple slaves, as well as many other topics.

Is this book fiction? Nonfiction? Self-help? Porn? A love story?
"All of the above"…
Like some other couples, Dan and dawn whispered naughty stories to each other while in the bedroom and sometimes actually took the step to write them down, sharing them with each other for the erotic aspect of it. But one day, they decided 'Is this really something we want to do…and if so, will we still be ok?'
This book is the adventures of a loving and erotic power exchange couple who decided to make their fantasies come true. It tells the stories of what they did (in story format!) as well as the lessons they learned on the way regarding love, jealousy, healthy group sex, mindfulness in lust, and more. Between each story they share the path they took to make sure they continued to be lovers, friends, and a healthy couple – while booming the sluts they fantasied about.